Capturing and retaining the attention of the latest generation of consumers has been at the forefront of marketing strategies for some time now. Ever since the baby boomers gave way to Generation X, we've been looking at ways to sell more to the tech savvy, cutting edge customers.
As the dust begins to settle on the term 'Millennials', 'Generation Z' gets ready for its moment in the spotlight and we take a look at how best to engage the knowledgeable, speed hungry, younger users. We've teamed up with our partners at Persomi, Dreamscope and Dotmailer to get the best insight into the online behaviours and best practices for engagement when it comes to the next generation of potential customers.
Stage one then, lets understand what sets younger users apart from us old fuddy-duddies (some of us are nearing our late twenties). According to this article from The Huffington Post there are 8 key differences. The most applicable for ecommerce businesses though, seem to be the first three: Gen Z are less focused, better at multi-tasking and are growing out of their love of a bargain – only 46% of Generation Z polled said they would go to a website to obtain a coupon (compared to 67% of the generation previous).
It's important to shape your business or at least aspects – such as product presentation, user experience etc. around the customer's needs and habits in order to increase conversion and retention.
Only 46% of Generation Z polled said they would go to a website to obtain a coupon (compared to 67% of the generation previous)
A Change to the Customer Journey
The customer journey of a modern user switches seamlessly between touchpoints; embracing instore, online and offline.  The moment they check in with a retailer (however they choose to do so) they want to know the retailer has been 'listening' to them. They want to pick up their journey where they left off.  There's no time for 'starting again' with a brand.
Retailers who don't acknowledge previous behaviour risk losing the millennial customer before their journey is complete and a purchase is made. A recent survey shows retailers are well aware of this, with 80% of retailers in a Persomi survey, saying the key to engagement is responding to each customer's context in a relevant way.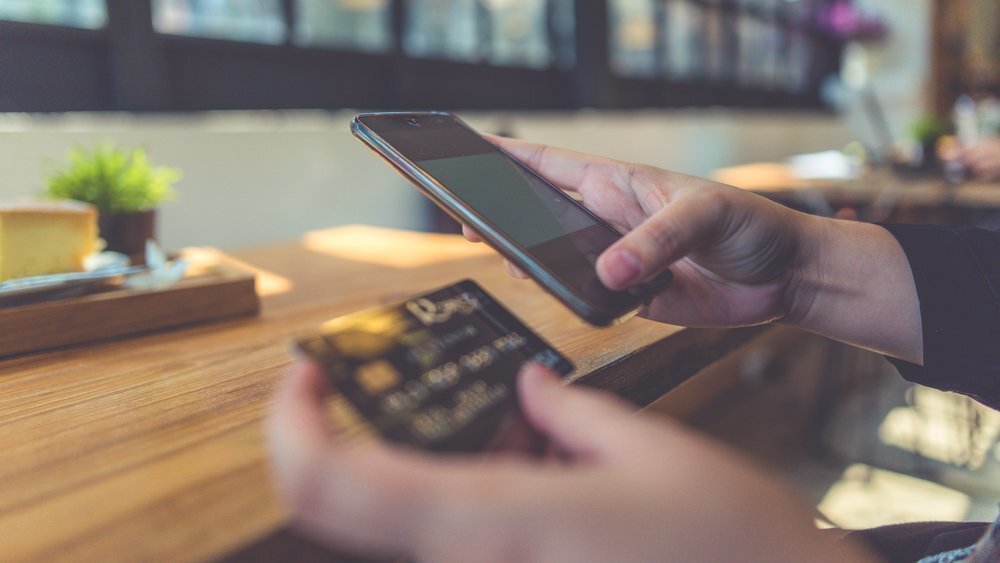 So how does this work in practice?  If a person browsed a sweater on numerous devices over a given period of time, feature it in a prime position on your mobile site when they next check in. Millennials love social proof, so you could also serve social recommendations based on their past browsing behaviour.  If they still don't buy, why not use a push notification and personalised incentive to encourage them to pop in to your store to redeem a time limited offer on sweaters.  SMS messages are also key for this group – you could use one to persuade the customer to share their own review post purchase.
Generation Z aren't always known for their loyalty.  That's why it's important to keep an eye on who's 'dropped off the radar'.  If a person hasn't visited you for a certain period of time then nudge them using their channel of preference and keep the relationship alive.
They have grown up being able to literally shop around the whole world for a bargain.  So many first-time visits to your website will be from 'price checkers' who then leave to buy elsewhere, never cementing a relationship with your brand.
Strategies can be built to counter these behaviours converting price checkers into buyers
Younger online audiences live in the 'here and now' so identifying these people and responding in real time is crucial.  Persomi assists retailers to identify when customers are exhibiting price checking behaviour, then attempting to leave a website.  Strategies can then be built to counter these behaviours converting price checkers to buyers.  Strategies that retailers are using at present include serving a targeted offer when the price checker goes to leave the website and serving reviews of the item. If this doesn't convert then why not send them an SMS or use a push notification to their mobile to drive them into a store?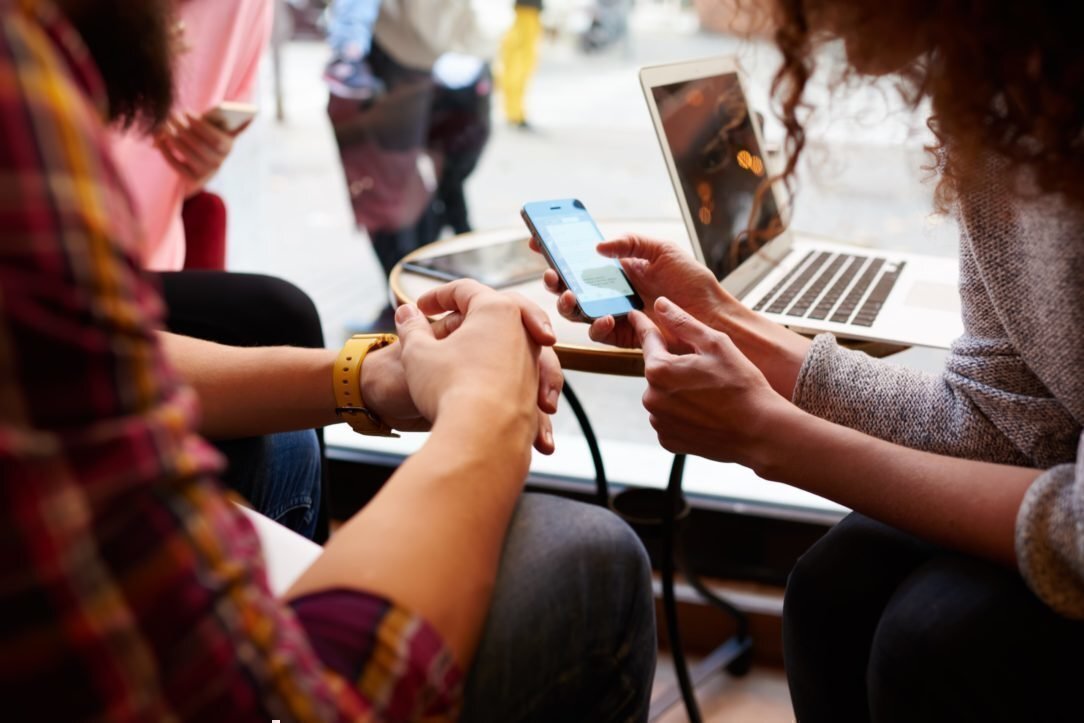 Using video to engage
Our partner Dreamscope advise that Ecommerce businesses can use video to capture the attention of younger audiences.
Firstly, it is all about understanding your audience from the outset – remember that audiences, especially younger audiences' attention spans, are now significantly shorter and therefore it's advisable that you take into account the fact that whilst viewers are online shopping – they may well be texting someone and watching TV all at the same time.
Use engaging, dynamic music for example; don't use tired, dated effects and keep the video short. Statistically, not many viewers will watch past 1 minute 59 mark – in fact before they watch the film, they're likely to see how long it is first before deciding whether to watch it at all. Therefore it's ideal produce a series of short one minute, snappy, engaging clips as opposed to one long film (younger audiences are unlikely to watch this in its entirety).
No-one will watch past 1 minute 59 – in fact before they watch the film, they're likely to see how long it is first before deciding whether to watch it at all.
A video can be the first impression a customer has of your brand / company / product – often it can be used to offer a face and a personality behind a company, particularly if a company might be seen as 'faceless' or 'dull.'
As customers require an element of trust to place business with them, it is nice to hear from the people behind the company (via pieces to camera with them or their clients) to offer an element of transparency. Viewers then feel in a more comfortable position to place business with them or at least enquire about services.
Think about the key messages you want to get across (list them as a handful of bullet points), the call to action and who will be watching. You need to think from the point of view of the audience – is the film answering their questions, is it helping them understand your product or your brand, is it concise and to the point – videos definitely aren't the place for 'waffle!'
Use a full-service production company with a reel of diverse projects under their belt who can support you in your ideas whether you are coming from the point of view of having no ideas at all or whether you know exactly what you want and simply need a production company to make your ideas possible. It's important to work with a company who you feel completely understands your brand before proceeding and who you feel can work as part of your team.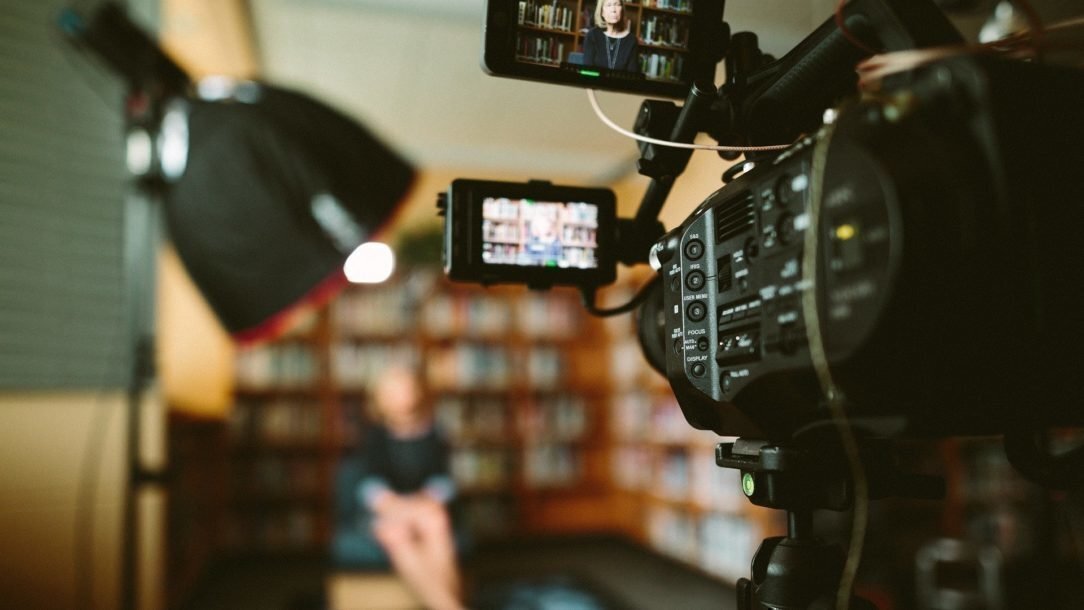 This is only going to get bigger and bigger. Younger consumers are already utilising YouTube as a search engine when it comes to researching new products before making a purchase – watching product films, customer reviews of products, 'how to' films, and more.
In the information age, consumers prefer to see a product in use via video rather than via a still image or text, it allows them to make much more informed choices before purchasing and offers the opportunity to make better product comparisons. Even a really simple short clip showcasing a product in use can support consumers in really understanding a product – Dreamscope did this with their own video card product and received an influx of enquiries after uploading onto YouTube and sharing the clip with their clients!:
https://www.youtube.com/watch?v=JELFLaY30DY
With almost all social media platforms now supporting video (Facebook, Twitter, Snapchat, Instagram, LinkedIn and of course YouTube), it is accessible to everyone and therefore your consumers across the board are likely to use a social media platform whereby they can view your film. You may consider slightly different edits across different platforms and to suit the various audiences – Facebook may be a bit more chatty and fun, Twitter – a simple gif, LinkedIn – more on the professional side of things and then with all the varying clips uploaded onto YouTube and your own website – links to the YouTube clips can then be placed within your email signature so that you can be sure any clients whom receive an email from you, have access to a link to your film(s).
In the information age, modern consumers prefer to see a product in use via video rather than via a still image or text.
A Fresh Look at Email Marketing
Next we team up with our partner and email marketing platform Dotmailer to look at Contextual Marketing and omni-channel opportunities.
Today's digital landscape calls for a fresh look at your email marketing strategy. Forrester describes the dawning of a "chaotic and customer-controlled" retail space, where empowered, modern young consumers will quickly end their relationships with brands who fail to offer an exceptional customer experience (CX). And with users putting together their own multi-channel, multi-device customer journey, there's a new expectation for messages to suit individual needs and behaviour.
Email marketing drives £35 for every £1 spent, making it the best channel to secure revenue from CX investment.[1] It's also consistently ranked as consumers' preferred method of communication with brands. As we move further into the intelligence age, it's crucial that email graduates into an intuitive digital channel – one that enriches the customer's relationship with your brand.
Dotmailer recommend marketers revise three key areas of their email strategy. Marketers should strive to ensure they can deliver a great multi- and omni-channel user experience (UX) for customers; personalisation must move beyond segmenting by gender to include contextually relevant targeting; messages should be strengthened by elements of surprise and delight that prove the value of the relationship to the customer.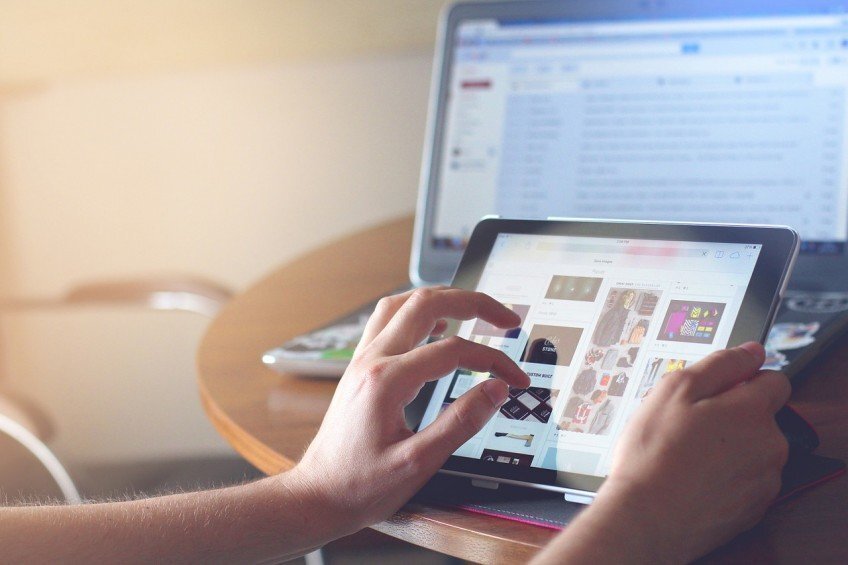 Today's consumer, especially those from the 13-22 age bracket (the infamous Generation Z), flits effortlessly between channels and devices. With US mobile and tablet retail sales set to surpass $280 billion by 2021, it's crucial that your email marketing not just facilitates, but encourages fluidity between mobile and desktop – and between your online and physical stores.
When it comes to email templates, it's no longer acceptable to talk in terms of 'responsive design'. Last year, mobile dominated the email client market share at 54%, with iPhone, Gmail and iPad topping the charts – where they've remained for several years running. Every business is different, and it's best practice to check out a breakdown of your own email client trends to determine how important mobile is to you. To generate maximum ROI from your messages, you need to be sure that mobile users can consume your emails quickly and with ease, and this means designing with a 'mobile first' mentality. A single column layout, large images – optimized for your customers' screen resolution and bandwidth – and concise, action-driven text should accompany tappable CTAs. If you're worried about not being able to fit in all the information you'd usually send, you're already sending too much. Consider breaking down your campaigns into multiple messages to aid digestion – you'll find that they're a lot more effective.
To generate maximum ROI from your messages, you need to be sure that mobile users can consume your emails quickly and with ease.
Where does this digital innovation leave your bricks-and-mortar store? Right at the heart of your omnichannel strategy, of course. The National Retail Federation found that almost all members of Generation Z prefer to shop in bricks-and-mortar stores, and with the global Z population set to reach 2.6 billion by 2020, your omnichannel offering needs to be smart, slick and better than your top competitor. Harness the power of your highest performing channel to help you and bring e-receipts into your point of sale strategy. Joining the dots between your contacts' digital and physical behavior will give you better insight for smarter, relevant targeting. Iconic British fashion brand, Fred Perry, introduced e-receipts to successfully track 95% of all its online and in-store transactions. The company ended up with a fuller picture of cross-channel activity and a single-customer-view database to run with.
Contextual marketing
Most marketers with an email marketing automation provider on-side are now achieving basic segmentation by demographic, with gender, location and average order value proving the most widely used. It's true that putting these segments in place goes some way to improving relevant communication – especially for fashion brands – but the lack of contextual relevance involved in these groupings lets marketers down.
Looking forward, brands that score highly with customers will be those that are able to leverage behavioral segmentation to create content that changes depending on the person, time, or place of open. Tracking, tallying and targeting customers in their individual contexts is the key to modern-day relevance.
Email is the perfect channel with which to implement contextual marketing. You probably already have a lot of the data you need to hand, and may even have some programs running that you can graduate to incorporate customer context. Let's imagine, for example, how you can optimize your abandoned cart program with contextual features.
Email is the perfect channel with which to implement contextual marketing.
A successful abandoned cart program is usually made up of three campaigns: an initial reminder letting the customer know how easy it is to pick up where they left off, followed by a campaign that creates a sense of urgency, and ending with a last-chance value-driven message. Add a dynamic content block that uses customer location data to show how close their nearest physical store is; the framing copy might ask them to come in and try the item on for size. Tap into the psychological principle of scarcity by including live stock information, and boost the relevance of delivery offers with a live countdown timer.
Having an email marketing automation platform on-side helps you build custom clusters of customers to win with contextual marketing. Bolster this technology with a cost-effective personalization tool like Moveable Ink, and you've got individually relevant email content at mass scale.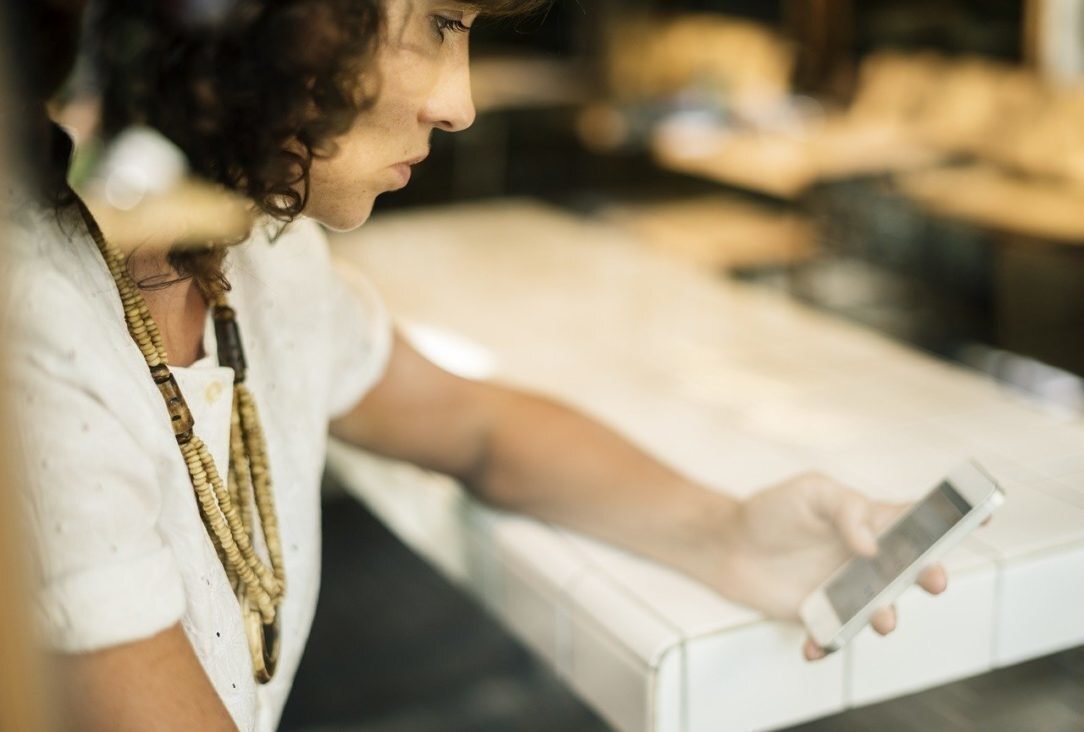 Surprise and delight
Customer obsessed brands who secure long-lasting relationships are those that offer their contacts a little something extra; be it a valuable piece of content, an interactive opportunity, or a personal/personalised reassurance in their choice of product or service.
Surprising and delighting your mailing list with refreshing email experiences is the best way to stand out from the 41+ emails clamouring for their attention week in, week out. Examples of highly engaging content include videos, competitions and gamification elements (like quizzes).
Emails that stick with younger consumers are those that push the envelope of expectation; there's an excitement in seeing 'another side' to your favourite brands, and marketers can build this experience into welcome, loyalty and reengagement campaigns to add value when it's needed most. Recently, global fashion footwear brand, Dune London, launched their SS17 collection with a multi-channel rich media campaign. The brand used email to deliver an episodic love story that unfolded over several days, offering recipients the chance to watch videos, read exclusive interviews with the star-studded cast, and shop the looks from the screen. Not only did the campaign catch the attention of Dune's customers, driving 21% in web sessions and +43% in revenue, it also stole the award for best B2C campaign at dotmailer's annual email marketing awards, the dotties. When you're trying to engage your list in time for a key event, it pays to think outside of the box. Check out Dune's results from their #aloveaffairwith campaign.
The Take-Home
There you have it, the younger generation are more tech savvy and perhaps offer more of a challenge when it comes to successfully engaging their interest. But with some fantastic insight from our partners, we hope we've given you food for thought. Personalised UX, Video,  omni-channel and contextual email marketing are some of the ways you can successfully boost your engagement and conversion rates with younger customers.